I'm excited to announce that my 2022 album, Speak Peace, has been nominated for Best Neo-Classical Album by One World Music Radio! OWMR is Europe's #1 radio station for the genres covered, including new-age, jazz and rock; neo-classical is one of 31 categories in this year's awards. As always, it's a great honor to be nominated for the annual award for musical excellence by the good folks at OWMR.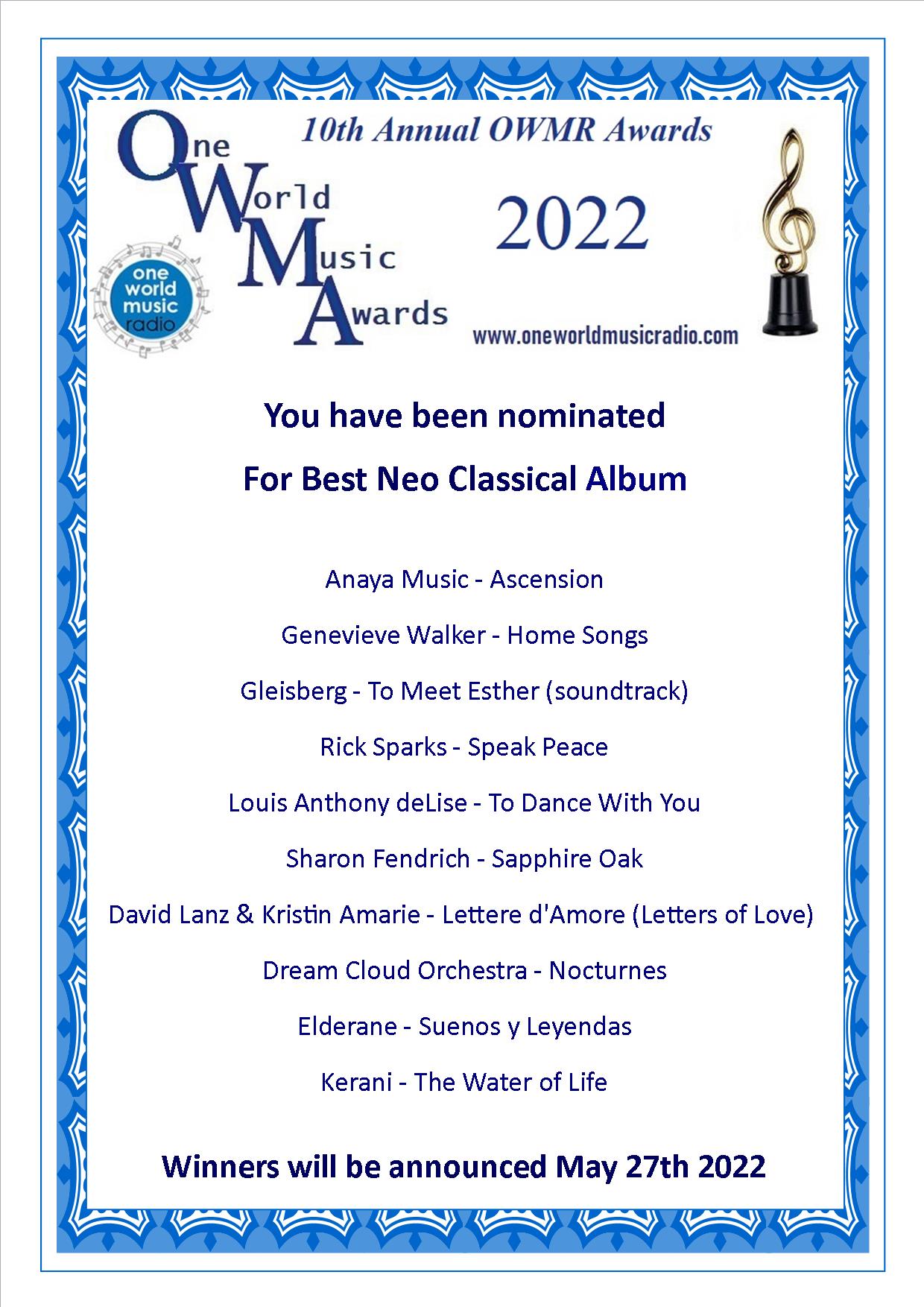 Neo-classical is defined as mostly instrumental music influenced by and sometimes based on baroque or classical music, especially in terms of melody and composition. It is typically both melodic & harmonic, often marked by a smooth sound using classical instruments such as piano, strings, and flute, as well as electronic (synthesizer) sounds - exactly the ingredients I use in my music.
Many thanks to OWMR for their nomination of Speak Peace and their continued recognition & support of my music!