Rick Sparks - ASCAP Pianist/Composer
Rick Sparks' musical influences have been many and diverse, from a grandfather who played Tennessee banjo clawhammer-style, to being an FM-radio DJ in the 70's & 80's, to programming a leading new-age music station today on Live365.com (The Cove). A lifetime spent as a pianist, broadcaster and teacher has led to 9 quiet-music albums since 2014: Nightsong (2023), Speak Peace (2022), Bella (2021), Christmas Night (2020), Hushabye (2019), Half Moon Bay (2018), Nightfall London (2017), Matilda's Flowers (2016) and Endless (2014). In addition, Rick released the compilation album, Dreams of Peace, in 2019.
According to Rick, "I started pretty early with piano lessons when I was 7 years old. A black '57 Wurlitzer spinet that my parents bought new in Atlanta was my practice piano. It's the same model that Sun Studio in Memphis used to record Elvis, Jerry Lee Lewis, Johnny Cash and Carl Perkins - I still have it & love it."
One of Rick's biggest musical influences was his time spent as a radio DJ in the 70's & 80's. "My love o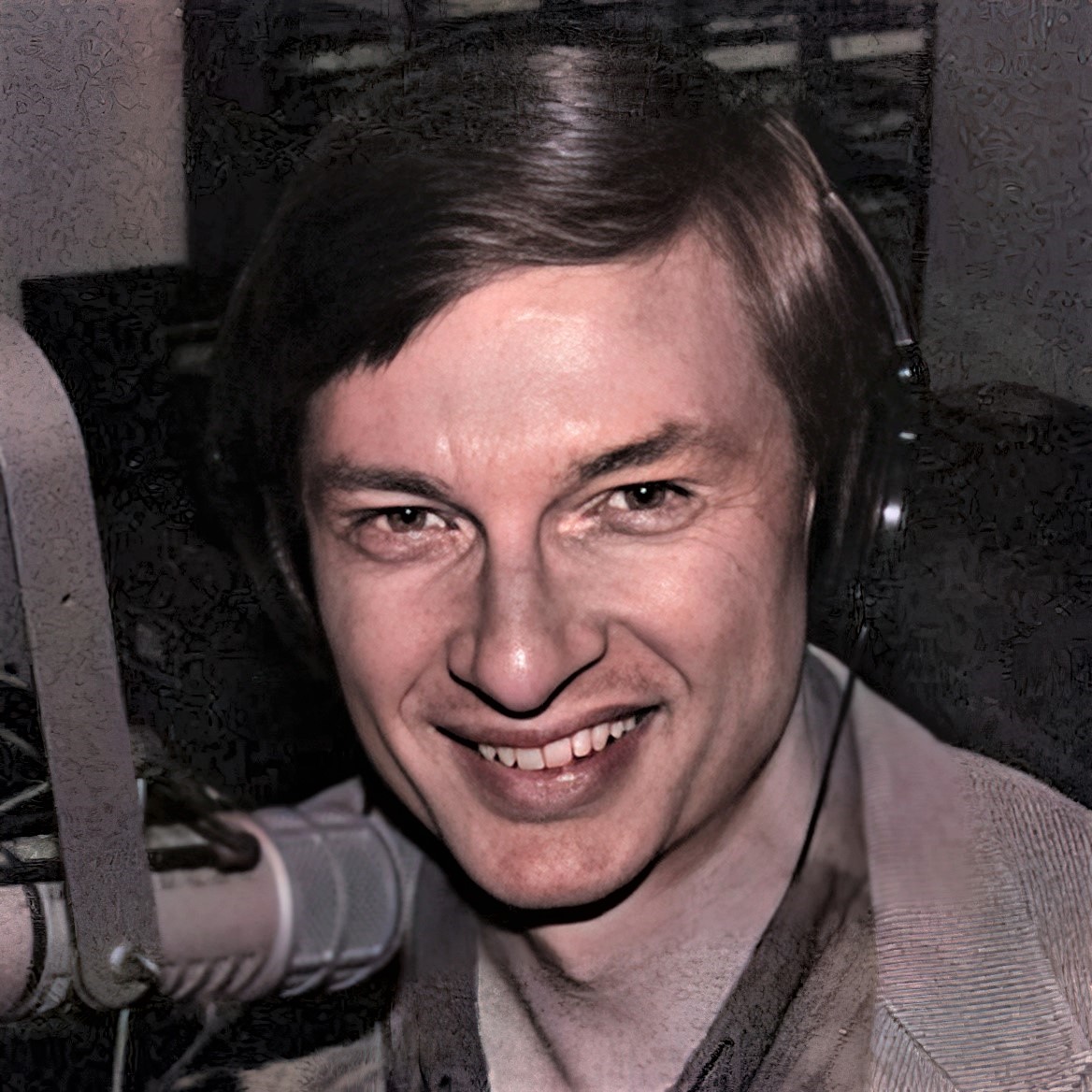 f Top-40 radio led to a major in broadcasting  at the University of Tennessee," Rick says. "But I didn't just play those songs on the air. I loved playing Beach Boys & Chicago tunes on the family Wurlitzer."  
Rick got an early taste of public performance when he began playing piano in church as a teenager. "Mom was a church pianist & organist and Dad played guitar & sang in church, so my brothers & I got an early education in the spiritual power of music. There's no doubt those gospel songs helped lead me to faith in Christ when I was 12." Rick's teen years set the pattern for decades of service as a church pianist. Along the way, he earned a master's degree in music and accompanied legendary artists including The 5th Dimension's Marilyn McCoo & Billy Davis Jr., gospel great Alvin Slaughter of Brooklyn Tabernacle, and American Idol finalist Phil Stacey.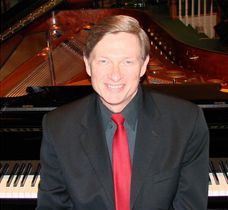 A visit to an antique store in 2007 set a new musical direction for Rick. "My wife and I were visiting Franklin, Tennessee one weekend. We walked into a little antique shop and the store owner was playing a CD of quiet new-age piano music. I remember thinking, 'I'd like to record something like that.'" Several months later, Rick released his 2007 album, Christmas Love. With influences including iconic new-age artists George Winston & Jim Brickman, Christmas Love contained both traditional Christmas carols and newer classics.
While Christmas Love pointed the way for Rick musically, launching an online quiet-music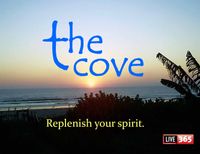 station set his course as a recording musician. The Cove on Live365.com quickly found a receptive audience, climbing into the top-10 of 138 new-age stations on Live365 in just a year. "In the process of getting The Cove on the air, I fell in love with the music of Chris Botti, Kevin Kern, Dominic Miller, Mark Baldwin and many other wonderful artists – they inspired me to record Endless in 2014. As with The Cove,  the aim for my music is to 'replenish your spirit.'" 
Rick released Endless in 2014, a piano-based album full of inspiring, melodic songs framed in simple yet powerful arrangements. Endless would go on to receive airplay on SiriusXM's Spa & Escape channels, as well as 120+ broadcast & internet radio outlets. The album charted for 4 months on the ZMR (Zone Music Reporter) Top-100 radio airplay chart, peaking at #7 in November 2014. It continues to receive airplay today on SiriusXM's Spa channel 68.
Endless opens with Gordon Lightfoot's lovely 1970's hit, Beautiful, and include four Scottish songs, an Irish hymn and a couple of originals (including the title track).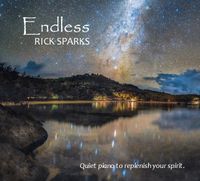 "Endless turned out to be a wonderful surprise," says Rick. "I'm so grateful that these lovely songs have found a receptive audience worldwide."  
Of note on Endless is Rick's choice to include a song from Bill Leslie's 2014 World Radio Album of the Year, Scotland - Grace of the Wild. "You always hesitate to send the original composer your version of their song, especially when it's so different from the original, but Bill Leslie could not have been more gracious," says Rick. "When he heard my recording of Portree, Bill replied, 'Gorgeous arrangement, Rick - simple elegance! I love the pace and the feel. You captured the magic of the song,' Coming from an artist of Bill's stature, that meant a lot to me."
Why the album title, Endless? "That was prompted by a couple of things. First, God's endless love for us, and second, a magnificent picture of a starry night sky over a tropical lagoon, by starscape photographer Ben Canales. Ben kindly allowed me to use that beautiful shot as the album cover."
A project with deep emotional roots for Rick is his 2016 album, Matilda's Flowers. "Matilda was my grandmother. While I only knew her in her golden years, Matilda's faded 1912 engagement picture as an 18 year old inspired me to do an album of sweet, poignant songs."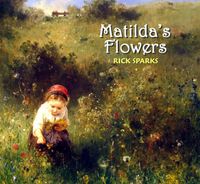 Matilda's Flowers features 7 piano originals plus a lovely arrangement of Sting's Fields of Gold & two classic hymns. According to Rick, "I intend for these songs to take the listener to a place of peace and quiet renewal. I loved honoring my grandmother's memory with these songs - I think she would have enjoyed them very much." 
Rick's 2017 album, Nightfall London, is beautiful melodic night music that "overflows with hope, faith & peace," according to MainlyPiano.com. Nightfall London charted for 5 consecutive months on ZMR's Top-100 Radio Airplay Chart, peaking at #7 in June '17 and earning kudos from multiple reviewers. "Nightfall London must be ranked as one of the best new-age albums I've heard this year - stunning," writes Steve Sheppard, programmer at One Word Music Radio, Europe's most listened-to online radio channel.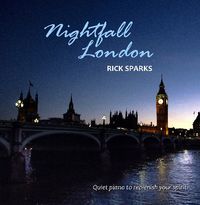 Why the title, Nightfall London? "I've been a huge fan of British producer Sir George Martin for many years," says Rick. "His influence on this album are the string & voice arrangements. For me, the album cover graphic of London at twilight is a perfect reflection of the music inside."
Rick's followup album to Nightfall London debuted in summer 2018. Half Moon Bay was inspired by the musical legacy of legendary artist/composer Brian Wilson of the Beach Boys.
"I have always loved Brian's music - the melodies, the harmonies and the arrangements are all extraordinary. Brian dared to take pop music of the 1960's beyond simple 2½ minute surfing songs, as great as they were. His music became legendary in the process."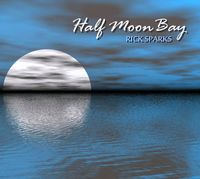 Half Moon Bay features 7 gorgeous originals by Rick and 3 covers of beautiful but lesser-known Brian Wilson songs Half Moon Bay, Lonely Sea and Summer's Gone. Rick calls the album 'summer chill music.' "The arrangements are atmospheric but still contemporary, mixing electric guitar with angelic voices, strings, piano & flute," says Rick. "The three Brian Wilson songs had a lot to do with the album's sound as a whole: music to fill your heart with hope, faith & peace." 
Early praise for Half Moon Bay came from Randall Davis of The Creative Service Company, and former marketing director for Capitol/EMI Records (the Beach Boys' label): "Like putting the sails down on a sailboat or catamaran out on the ocean, slinging a hammock from the masts, and taking a nice long rest. You really hit the sweet spot with this one."
Rick's 2019 album Hushabye features 11 quiet lullabies perfect for relaxation, meditation and sleep. It is Rick's most peaceful album ever, a tapestry of strings, piano, flute and angelic voices. "Many of my friends have told me they use my music to relax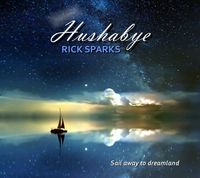 to, enjoy some down time or to help their children (or themselves) get to sleep. Hushabye is designed to help the listener wind down their day with beauty and peace." 
The wordless vocals on Hushabye were prompted in part by Rick's love of Brian Wilson's vocal arrangements with the Beach Boys. According to Rick, "Brian always said his three-part vocal harmonies sounded like angels. I took that to heart by using wordless angelic vocals singing multi-part harmonies. The voices on Hushabye also remind me of the pure tones of an English boys' choir."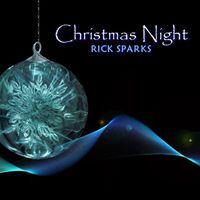 An English boys' choir was a big inspiration behind Rick's holiday album, Christmas Night (2020). The annual King's College Christmas Eve service in Cambridge, England gave Rick the idea for Christmas Night,  with its sparkling sounds of neoclassical strings, bells, flute, piano and angelic voices. Recorded during the pandemic of 2020, the lovely classic carols of Christmas Night are a perfect way to replenish the spirit with beauty and peace.
Perhaps more than any other album of Rick's, Christmas Night is a natural reflection of his inspiration as a musician and composer. "Brian Wilson always said that God gave him his songs - I feel the same about my music. I'm grateful for the peace in my songs that reflects my Christian faith."
Rick's 2021 album Bella was inspired by a prayerful 19th-century Italian portrait of a girl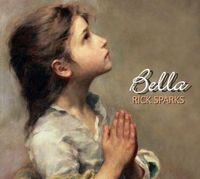 named Bella (beautiful).
"With each of my album projects," Rick says, "I like to have something specific that inspires the music. When I  discovered Roberto Ferruzzi's striking portrait of a little girl praying, I knew I had found my inspiration for this album."
Rick's seventh album since 2014, Bella contains 7 new originals, as well as lovely arrangements of 3 other songs: Paul McCartney's 2012 single, My Valentine; Harry Gregson-Williams' Smiling, from a current Omega watch TV commercial; and classical composer Anton Dvorak's poignant Going Home, from his New World Symphony No. 9. "A graceful and stunningly beautiful album... one of Rick's best to date." -Kathy Parsons, MainlyPiano.com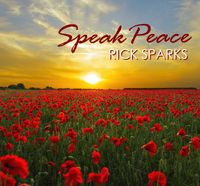 June 2022 saw the release of Rick's 8th album, Speak Peace. With an album cover of poppies signifying the beautiful hope for peace, Prayer for Ukraine was the album's lead single. The song was prompted by Rick's desire to foster support for the people of Ukraine following the country's invasion. Speak Peace features 9 new originals as well as Rick's covers of Neil Young's lovely Harvest Moon and the end-of-year favorite, Auld Lang Syne. Keith Hanneleck of New Age Music Reviews called Speak Peace "an album for our times... healing personified."
Speak Peace has the distinction of being Rick's highest charting album ever, debuting at #3 on Zone Music Reporter's June '22 Top-100 album chart. "I'm so grateful for the support of radio & music channel programmers worldwide for my music," says Rick. "I'm especially thankful for the listeners who love my music, and for the great work of Ed & Stacey Bonk at LAZZ Promotions for representing my music."  
In September 2022, Rick released a special album project titled Quiet Piano Hymns. The album is Rick's first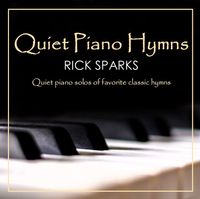 solo piano album, as well as his first album of classic hymns. Songs on the album include The Old Rugged Cross, Shall We Gather at the River and The Lily of the Valley. According to Rick, "These classic hymns and gospel songs bear indelible memories for me of God's saints in worship, singing of Christ's love and salvation for all who believe in Him. I hope the listener enjoys hearing (and singing along with) these sweet songs as much as I enjoyed recording them."
With the approach of Valentine's Day in February 2023, Rick released the advance single What'll I Do, from his forthcoming album, Nightsong. Written in 1923 by legendary American composer Irving Berlin, What'll I Do laments the loss of true love and provided a perfect palette for Rick's lullaby arrangement. Steve Sheppard of One World Music Radio called it "the best 5 minutes I have spent for a long while."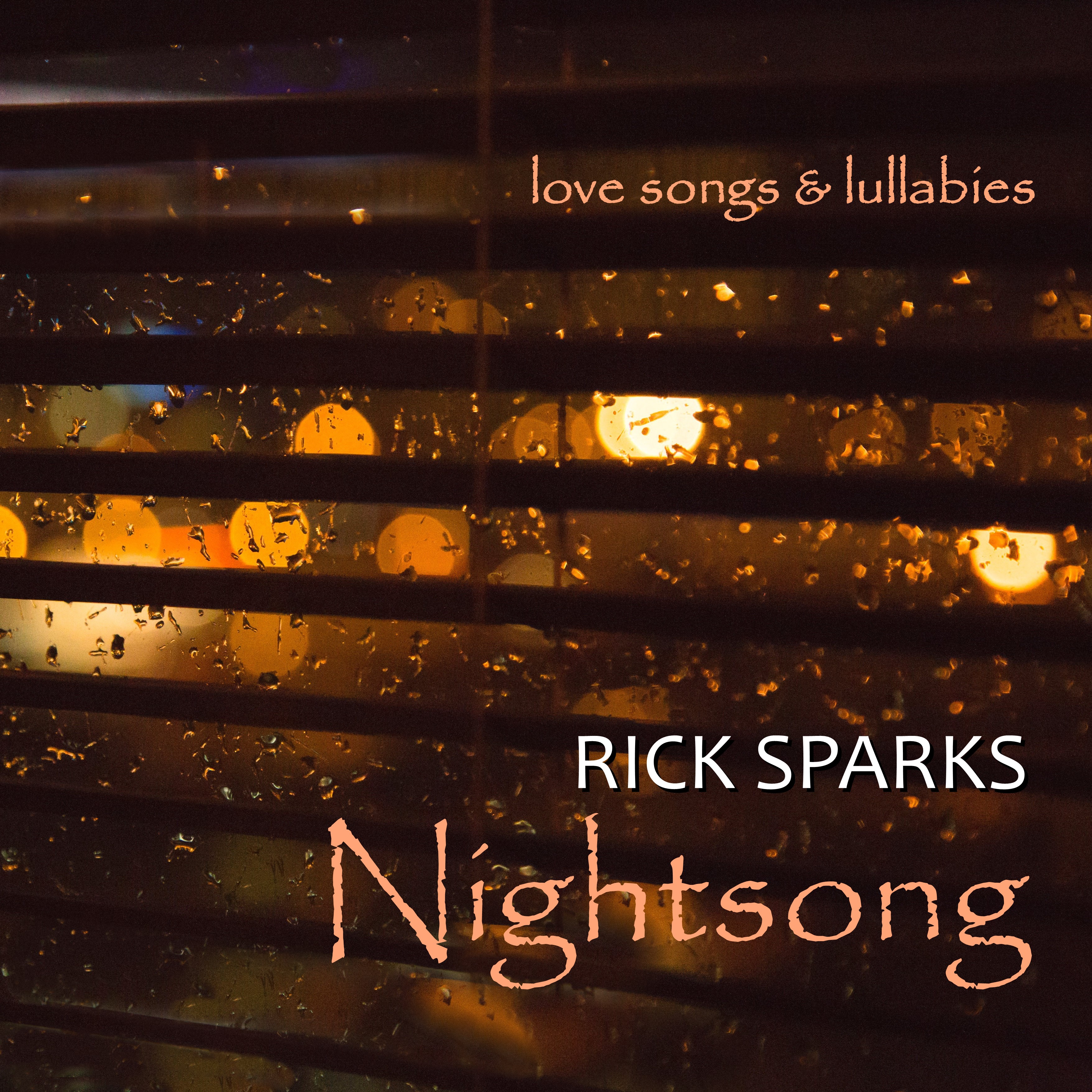 In May 2023, Rick released his 9th studio album, Nightsong: Love Songs & Lullabies. With the theme of night music  suggested by Job 35:10 ("God my Maker gives songs in the night"), Nightsong offers 10 nocturnal songs of rest and replenishment. Using mostly neoclassical arrangements, Nightsong features 4 new originals and 6 cover songs by iconic artists including Sting, Phil Collins and Paul McCartney. According to Rick, "I tried with Nightsong to create an album where every song breathes quietness, spirituality and healing."
As an ASCAP composer, Rick has written and recorded over 60 original songs since 2014, filling his albums with music of beauty and peace. "It's been the blessing of a lifetime to create music that helps replenish the spirits of listeners around the world," Rick says. "I'll always be grateful for the chance to do so."