PRAYER FOR UKRAINE (2022 single)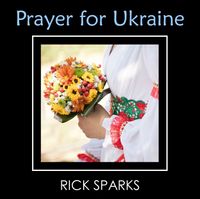 Greenville, SC (3/15/2022) – Pianist & composer Rick Sparks has released a new instrumental single titled Prayer for Ukraine, from his forthcoming album, Speak Peace. All proceeds from the single will be donated to World Vision's Ukraine relief operation. 
In Rick's words, "Prayer for Ukraine was inspired by the brave people of Ukraine in their courageous defense of freedom. The song offers a somber yet beautiful hope for deliverance from the darkness of war. May it inspire all who hear it to support & pray for Ukraine in her greatest hour of need." 
The picture on the cover of the single is a closeup of a young Ukrainian bride in her beautiful traditional dress holding flowers. The song begins with a cello solo playing the main theme, followed by variations with strings, angelic voices and piano. 
Click HERE to listen to Prayer for Ukraine. The single is now available for download/streaming from Amazon, Apple Music/iTunes, Pandora, Spotify and other major digital outlets. Prayer for Ukraine is the first single from Rick's forthcoming album, Speak Peace, set for release in June. 
Recent reviews for Rick's music include "Graceful and stunningly beautiful." – Kathy Parsons, MainlyPiano.com; "Timeless… enchanting." – Blue Wolf Reviews, Australia; "Very healing, with wisdom, elegance & innocence." – Dyan Garris, Zone Music Reporter; "Rich & rewarding." – BT Fasmer, New Age Music Guide. 
Rick Sparks is an ASCAP pianist/composer based in Greenville, South Carolina. His quiet-music albums are heard worldwide on broadcast and online outlets, including SiriusXM Spa, Music Choice Soundscapes, Amazon Music and Apple/iTunes.
BELLA (2021 album)
(Greenville, SC – 6/1/21) – I am so pleased to announce the release of Bella, my 7th album since 2014. The songs of Bella became an oasis of beauty & peace for me during nearly 5 months of production. May the music of Bella do the same for you. 
CLICK HERE TO HEAR BELLA'S SONGS! Bella is available now for downloads &/or streaming from Amazon, Apple/iTunes, Pandora, Spotify, Deezer & all major digital outlets, with CDs available from Amazon.
 "Bella is timeless... enchanting." - Janet Mawdesley, Blue Wolf Reviews (Australia); "A graceful and stunningly beautiful album... one of Rick's best to date." - Kathy Parsons, MainlyPiano.com;  "Musical magic... innocence, charm and kindness." - Steve Sheppard, One World Music Radio (Cyprus);  "Very healing... a gentle, angelic call for peace." - Dyan Garris, Zone Music Reporter; "An amazing oasis of peace & beauty - make Bella the soundtrack to your Summer 2021." - Pat Marino, Sunset Cruise Show #533 (June '21), NYC. 
Bella's cover art by 19th-century Italian artist Robert Ferruzzi is a striking portrait of a little girl in prayer. No one except the artist knows who the girl was, but her beautiful (bella) countenance was my continuing inspiration for the album. In my mind, she could only be "Bella."  
I am thankful to have found such lovely inspiration for Bella's music. May you find the album reflecting both Bella's beauty and the hope contained in her prayers. 
Bella features 10 piano-based songs of beauty and peace in a tapestry of piano, strings, flute and angelic voices. It includes 7 new originals as well as covers of Paul McCartney's My Valentine, classical composer Anton Dvorak's Going Home, and H. Gregson-Williams' Smiling.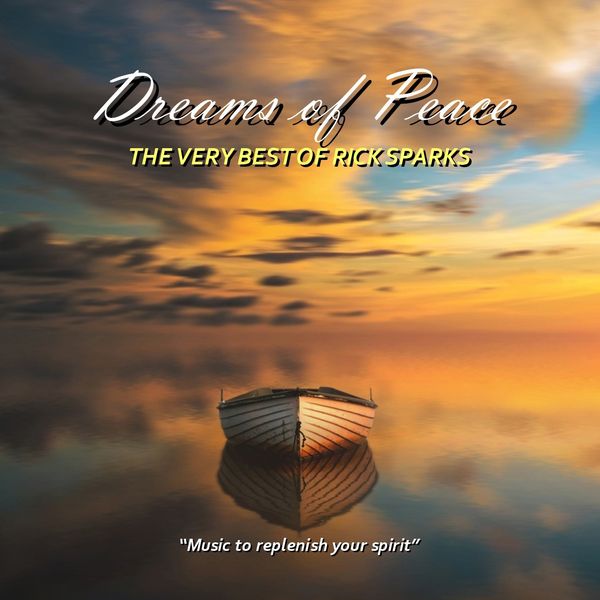 Dreams of Peace: The Very Best of Rick Sparks (2019 album)
Dreams of Peace: The Very Best of Rick Sparks on iTunes/Apple Music, Amazon Music, Spotify & other leading digital outlets.
Dreams of Peace features Rick's choice of favorite songs from his 5 quiet-music albums since 2014. Dreams of Peace is a transcendent collection of Rick's best songs, over one hour of music designed to replenish your spirit with beauty & peace.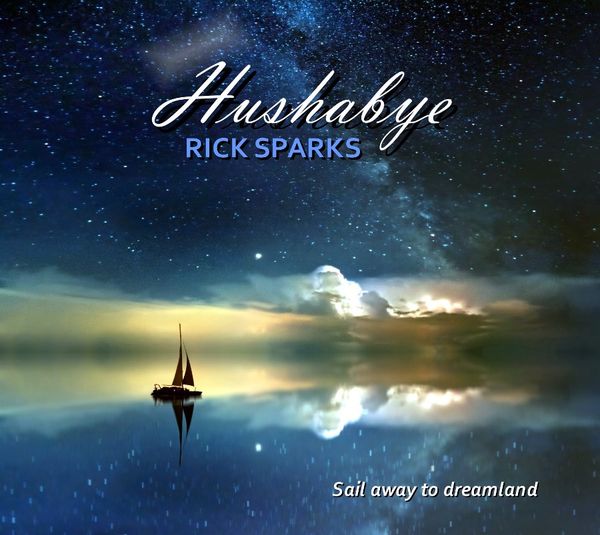 Hushabye (2019)
Hushabye is Rick Sparks' most peaceful album yet, a tapestry of strings, piano, flute & angelic voices that will replenish your spirit with tranquility and beauty. CLICK HERE TO LISTEN TO HUSHABYE!
HUSHABYE (2019)
(Greenville, SC – 6/11/19) Pianist and composer Rick Sparks is well-known to fans of new-age and neo-classical music for his trademark peaceful, melodic songs featuring piano layered with stunning string arrangements, augmented with soft angelic voices with wordless vocalizations. This combination is perfect for his latest album, Hushabye, created to help listeners with relaxation, meditation and sleep.
The wordless vocals on Hushabye were prompted in part by Rick's love of Brian Wilson's vocal arrangements with the Beach Boys. According to Rick, "Brian always said he used three-part vocal harmonies because to his ear, it 'sounded like angels.' I took that to heart by using angelic-sounding voices singing multi-part harmonies." The voices on Hushabye might also recall the pure tones of an English boys' choir.
Hushabye contains nine new original tunes, along with his instrumental arrangements of the million-selling pop hit "Love Can Make You Happy" by the 1960's group Mercy, as well as the classic children's hymn "Jesus Loves Me." In addition to piano, strings and voices, the music also includes the sounds of a flute. Piano is Sparks' featured instrument, but he is an adept arranger who uses synthesizer to give his music layers, textures, colors and additional depth.
Since 2014, Rick's recordings have received airplay on hundreds of broadcast and online radio stations around the world, including SiriusXM's Spa channel and NPR public radio stations throughout the U.S.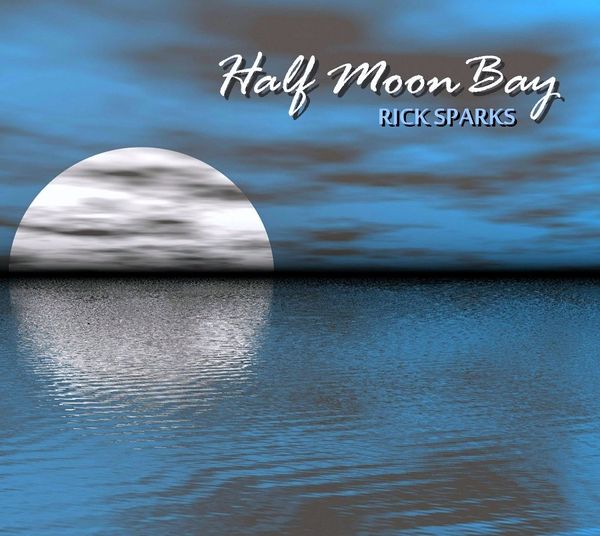 Half Moon Bay (2018)
"One of the standout albums of 2018 - exceptional." - Steve Sheppard, One World Music Radio
#4 album on ZMR's September 2018 Top-100 radio airplay chart 
Half Moon Bay will take you to the water's edge on a warm summer evening.
"Like putting the sails down on a sailboat or catamaran out on the ocean, slinging a hammock from the masts, and taking a nice long rest. You really hit the sweet spot with this one." - Randall Davis, The Creative Service Company & former national marketing director at Capitol-EMI Records.
Inspired by the musical legacy of legendary artist/composer Brian Wilson of the Beach Boys, Half Moon Bay contains 7 gorgeous originals by Rick and 3 Brian Wilson covers.
"Summer chill music of the highest order."
"Perfect lay-back music for your favorite beach-read."
Digital downloads & CDs available from Amazon, iTunes & other leading music outlets.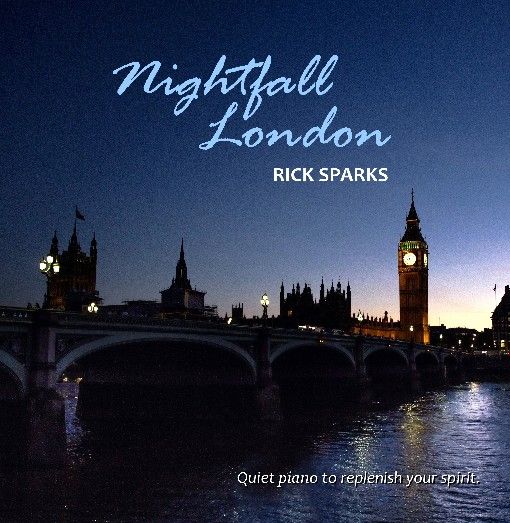 Nightfall London (2017)
"Nightfall London must be ranked as one of the best new-age albums I've heard this year - stunning." - Steve Sheppard, One World Music Radio
Nominated by One World Music Awards & Zone Music Reporter as 2017's "Best Piano Album w. Instrumentation" & ZMR's "Album of the Year!"
Now available - the gorgeous night music of Nightfall London. 
CDs & downloads available from Amazon & iTunes.
"Highly recommended." - Wisconsin Bookwatch
"Simply pretty - and utterly devastating." - Mark S. Tucker
"Overflows with hope, faith & peace." – Kathy Parsons, MainlyPiano.com
Nightfall London's lovely melodic music features quiet piano, gentle strings & ethereal voices. With nine new original songs plus a timeless English Christmas classic, Nightfall London is sure to replenish your spirit.
Click HERE to listen to the audio review of Nightfall London from Steve Sheppard at One World Music Radio!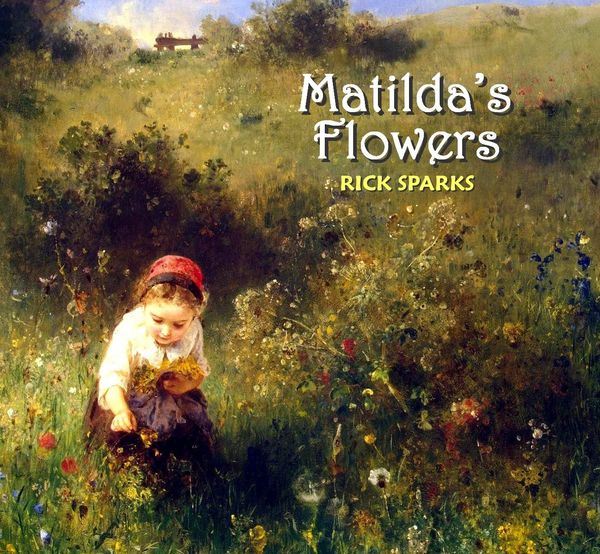 Matilda's Flowers (2016)
Matilda's Flowers, is an album of sweet, poignant songs inspired by "the 1912 girl named Matilda." Featuring 7 piano originals plus a lovely arrangement of Sting's Fields of Gold & two timeless hymns, Matilda's Flowers will take you to a place of peace and quiet renewal.
PRAISE FOR RICK SPARKS' MUSIC:
"Simple yet wonderful sonic experiences that remind us of how timeless music can be. I'm highly impressed with his gentle, yet emotionally filling touch on the keyboards, and the sonics he weaves together." -Dick Metcalf, Improvijazzation Nation
"Exquisite - highly recommended." -Mark Maxwell Abushady, Creations Magazine, NYC
Matilda's Flowers is available at Amazon, iTunes & other leading ditigal outlets.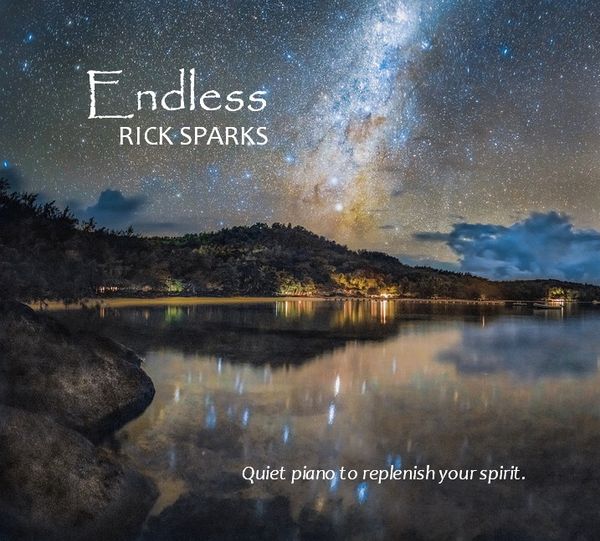 Endless (2014)
"Gorgeous arrangements - simple elegance. I love the pace and feel - you captured the magic of the songs!" -Bill Leslie, winner 2014 World Radio Album of the Year.
"It's a beauty from the stunning cover artwork to every note of the music...if you are looking for some quiet, heartfelt piano music, be sure to check this one out! Recommended!" -Kathy Parsons, MainlyPiano.com
"An album full of grace, beauty, and spiritual inspiration." -Michael Diamond, Music and Media Focus.
"Endless is, to me, one of the top albums of 2014, which is saying a lot because there was a lot of great music released this year... fantastic music... gorgeous graphics, flawless production and virtuoso performance." -Bill Binkelman, Wind and Wire 
Endless is available for purchase at Amazon, iTunes & other leading digital outlets.