ANNOUNCING THE RELEASE OF MY VALENTINE, A NEW SINGLE FROM RICK'S 2021 ALBUM, BELLA.
Just in time for Valentine's Day, we're excited to release my first 2021 single, My Valentine.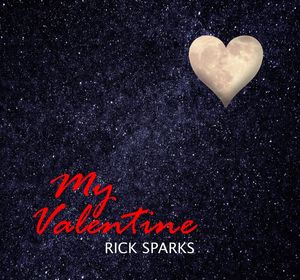 I've wanted to do a cover of a Paul McCartney song for years, and this is the perfect time to release my version of Sir Paul's 2012 love song to his then soon-to-be-wife Nancy. My Valentine is an advance single from my forthcoming album, Bella, set for release in late spring. My Valentine is the perfect accompaniment to your next romantic rendezvous. Available soon from Amazon, Apple Music/iTunes, YouTube Music & Spotify.