As we continue to witness the horrific invasion of Ukraine, I felt the need to record a somber yet beautiful hope for deliverance for the country which is suffering so much right now. I hope that Prayer for Ukraine will inspire all who hear it to support & pray for the brave people of Ukraine in their greatest hour of need.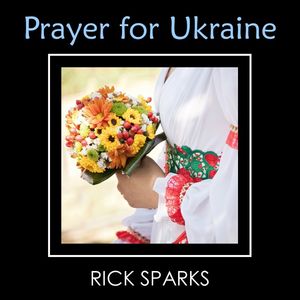 All proceeds for Prayer for Ukraine will be donated to World Vision's Ukraine relief operation. I encourage you to support World Vision or other humanitarian organization in their efforts to provide food, clothing & shelter to millions of Ukrainian refugees. GIVE TO WORLD VISION'S UKRAINE CRISIS FUND
You can listen to Prayer for Ukraine  HERE. The single is available for streaming/download from Amazon Music, Apple Music/iTunes, Spotify, Pandora, YouTube and other digital outlets. 
Prayer for Ukraine is an advance single release from my forthcoming album, Speak Peace, set for release in June.