I am so pleased to report that Bella has risen to #6 on the just-released ZMR June airplay chart!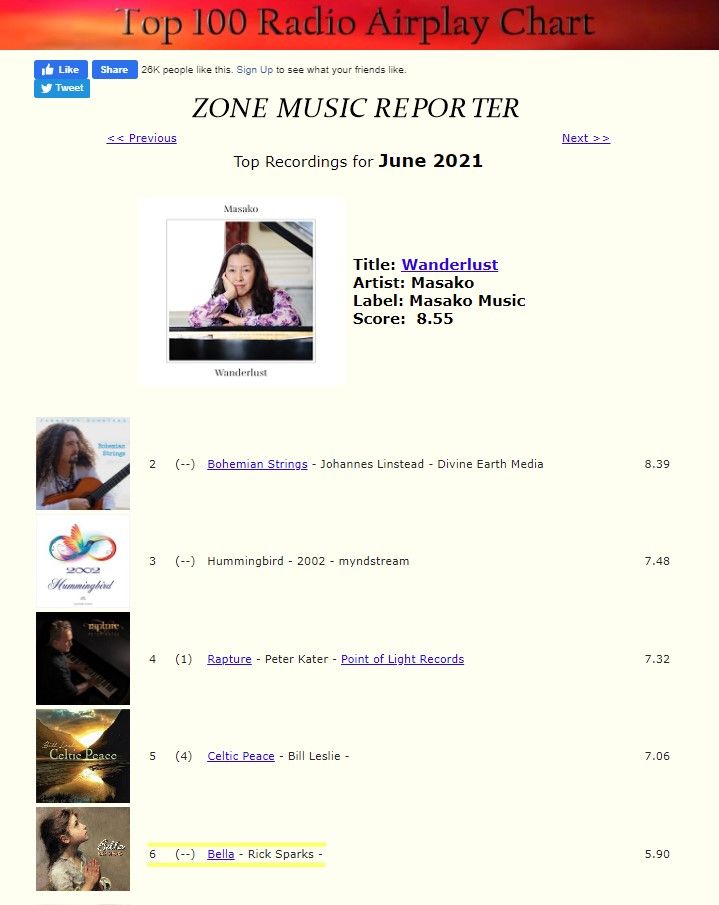 ZMR is THE chart that tracks worldwide radio airplay of new-age music, and is especially significant for indie artists like me who do not have the resources of a record label. Amazingly, all but one of our "regular" (non-holiday) albums since 2014 have been top-10 on ZMR, with most rising to the top-5. 
I'm grateful to radio & streaming channels worldwide for playing my music, and the resulting moments of beauty & peace my songs are giving to thousands of listeners every day. Like the Beach Boys' Brian Wilson, I know beyond a doubt that God is a main source of inspiration for my music - I'm truly grateful to Him.
Will Bella rise even higher on ZMR's July chart? Stay tuned!